For The Many Not The Few
Hi, I'm Puru, former Councillor, blogger and fellow resident of Tower Hamlets. Co-Founder of the People's PPE. I want every resident to have a voice.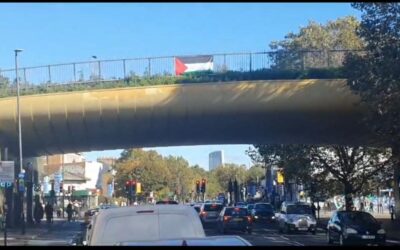 A brief analysis of Tower Hamlets Labour's unsympathetic position on Palestine. Consistent with its recent history on the issue of the Palestinian people and with an exploration of why?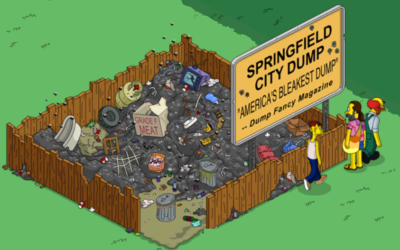 Unpicking the images of the mountains of rubbish appearing on social media in Tower Hamlets? What do they tell us? Something more worrying, it seems.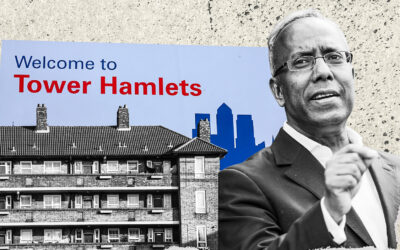 "Navigating the Deepening Cost of Living Crisis: Tower Hamlets' Affordable Housing Solutions without Additional Expenses to Meet Targets. Discover More."
Your content goes here. Edit or remove this text inline or in the module Content settings. You can also style every aspect of this content in the module Design settings and even apply custom CSS to this text in the module Advanced settings.
Every resident should have a voice, people should have the means and access to participate in decisions that affect them, their family and neighbours.
Every resident should have the right of assembly, community spaces and centres should be preserved, enhanced and expanded.
Every resident should have the right of quiet enjoyment, everyone should be free from Anti Social Behaviour (ASB) and the fear of ASB.
Every resident should have the right of abode, regardless of income or wealth if they wish to, residents should have the right to reside in a decent and affordable home in Tower Hamlets.
The fight against inequality and want, Tower Hamlets has the highest child poverty figures in the country, an indicator of the persistent inequalities in the Borough. We need to take this head on together.
The fight for Democracy and Justice, as shown in history, there is a consistent trend line between reduction of inequalities and the advance of Democracy in society. Key to reducing inequalities is increasing participation in all levels of decision making that affect the residents of Mile End.
A campaigning platform, political leadership that is active and grassroots.
Tower Hamlets is one of the most diverse Boroughs in London and the Mile End ward is one of the most diverse wards in Tower Hamlets. I personally believe that what happens in Mile End will be a test bed for  throughout the Borough, successful campaigns we run in Mile End will have in impact as they will be one of the most difficult.
Campaigns in Mile End will have to deliver a consistent message to a diverse audience with diverse needs. I believe that with my experience in coordinating parts of the nationwide 2017 Labour Party General Election campaign, I can transfer the knowledge gained into successful campaigns in Mile End and Tower Hamlets.
Using the campaigns as a platform to make Mile End a better place #For The Many And Not The Few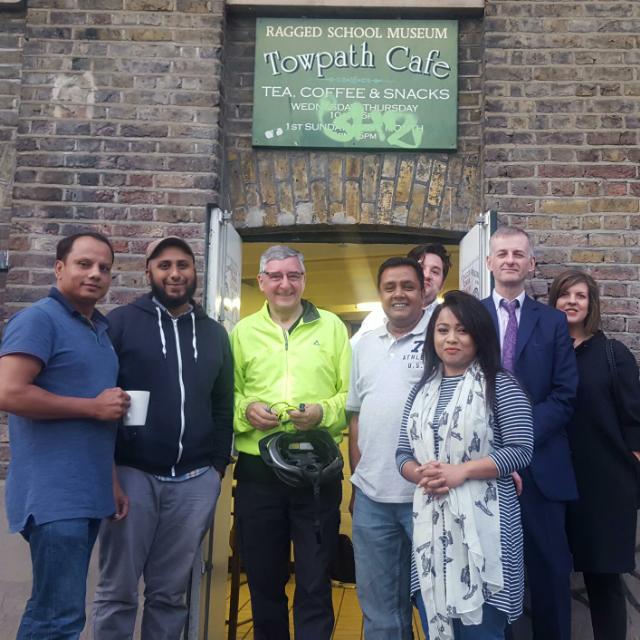 Community Centres and Public Spaces
I'm supporting the Mile End community in their campaign to secure adequate community spaces from St. Clements to Hind Gove.
Anti-Social Behaviour
I'm working with residents, shopekeepers and community organisations to map out and reduce ASB, and the causes of it.
Better Housing Management
Together with tenants, I'm recording bad housing conditions in Mile End, so we can make landlords improve living spaces for their tenants and leaseholders.
"Well, it all began with Democracy. Before we had the vote all the power was in the hands of rich people. If you had money you could get health care, education, look after yourself when you were old, and what democracy did was to give the poor the vote and it moved power from the marketplace to the polling station, from the wallet…to the ballot."
 Tony Benn (1925-2014)
Why you should support me!
With my campaigning background, community organising experience and deep rooted connections in the ward, let us together contruct an inclusive campaigning platform and an inclusive political leadership.
Together let's make Mile End and Tower Hamlets a better place #ForTheManyNotTheFew
Are you registered to vote?
Get on the electoral register so you can vote in elections and referendums. … You should also use these registration services if you're the spouse or civil partner of a public servant posted overseas. You can still register as a non-service voter if you're in the armed forces and have a permanent home address in the UK.
Why your vote matters.
It gives you the power to create change.
Voting gives you the power to decide how things are run. If you have a complaint about the way local services are being run, voting is a simple way you can make a change. You can choose a candidate to suit to your views and they can represent your views at a local level. It's not the only way to participate but it's the quickest and easiest way!
Many movements have campaigned to give you the right to vote.
Many campaigners within movements, such as the women's suffrage movement, even gave their lives, some say it is disrespectful to them to waste your vote. The UK has seen a number of campaigns to spread voting rights over its history. (Read More)
Councillors  represent your local area in the Council and solve issues for local people.
Voting enables you to help decide who represents your local area in Mile End, it's their job to raise local issues and support you as much as they can. You can go to them and ask for advice on certain issues or ask them to promote an issue in the Council.
Let me work for you to make things better
If you have an idea, concern or just want to have a chat, contact me with the details below.
Email:     [email protected]
Mobile:   07846890823
Twitter:  @th_puru
Surgery – Every Saturday Morning
11:00 – 12:30
Southern Grove Community Centre
Southern Grove
E3 4FX
Surgery – Every Saturday Afternoon
15:00 – 16:30
Limehouse Project Unit 2
St. Annes Street
E14 7HG
Walkabout – Every Sunday Morning
10:45 – 13:15
Will be walking about in different parts of Mile End Ward.
If you want to meet me, drop me a text and i'll ping you my location.
Let's Talk
You can contact me about local issues using the link below.